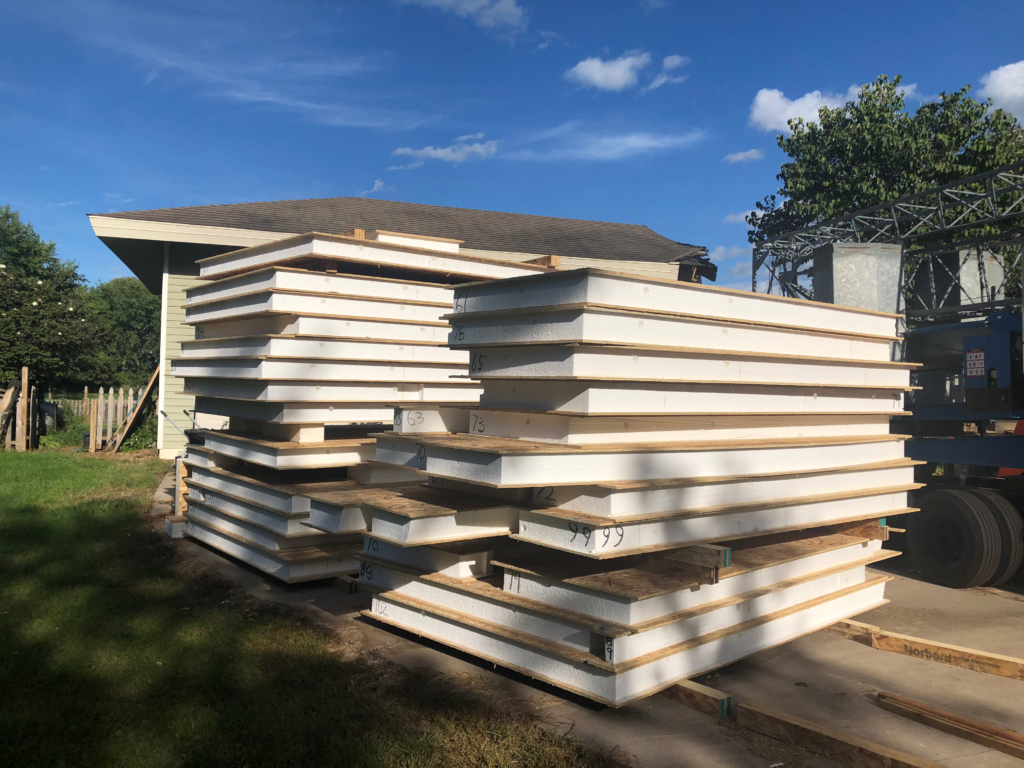 [(disclaimer and attribution) This is not a Wilkinson Building Advisors project or work product. It is a work product by Extreme Panel Technologies, Inc in Cottonwood,MN; 800 977-2635. This image illustrates the concept of off-site fabrication of enclosure systems.]
[Recognition of the designer; Sarah Susanska; Ms. Susanka is an architect and house designer with a reputation arising from the theme of "The Not So Big House."]
Wilkinson Building Advisors and its working group are planning a new and innovative way of designing, building, and financing environmentally sustainable and affordable small commercial buildings. In some cases, these building and sites will be configured as "Live-Work" environments Because these buildings will be flat packed ship to the the project site, the design has been dubbed: a "Building in a Box" (aka "BiB"). Note the image above
These buildings are designed for very rapid on-site construction and thus limiting the amount of disruption to surrounding facilities; work can often proceed in spite of Minnesota winters,
Read more elsewhere on this site….
Live-Work is not a new idea, but the national pandemic is pushing the idea into the forefront. Here is an interesting link in connection with real Live-Work projects. Wilkinson Building Advisors is coordinating an additional dimension to Live-Work: financing for energy sustainability features. To the extent that the building has a genuine commercial aspect, sources of long term financing are available.
Contact george@wilkinsonadvisors.com for Q+A and information.
: